CLUB AETAS
Gallery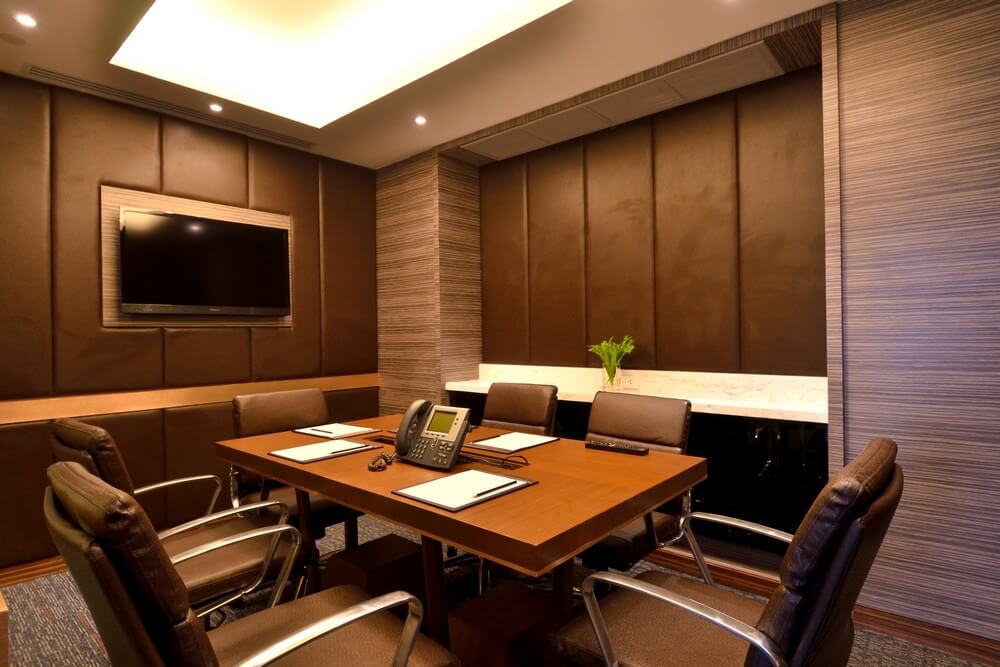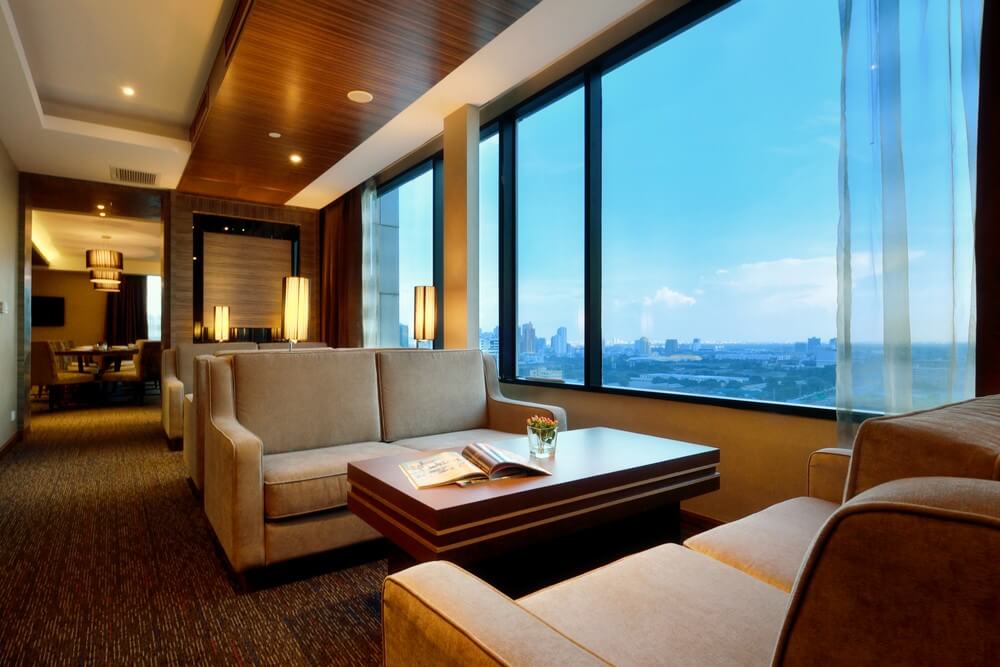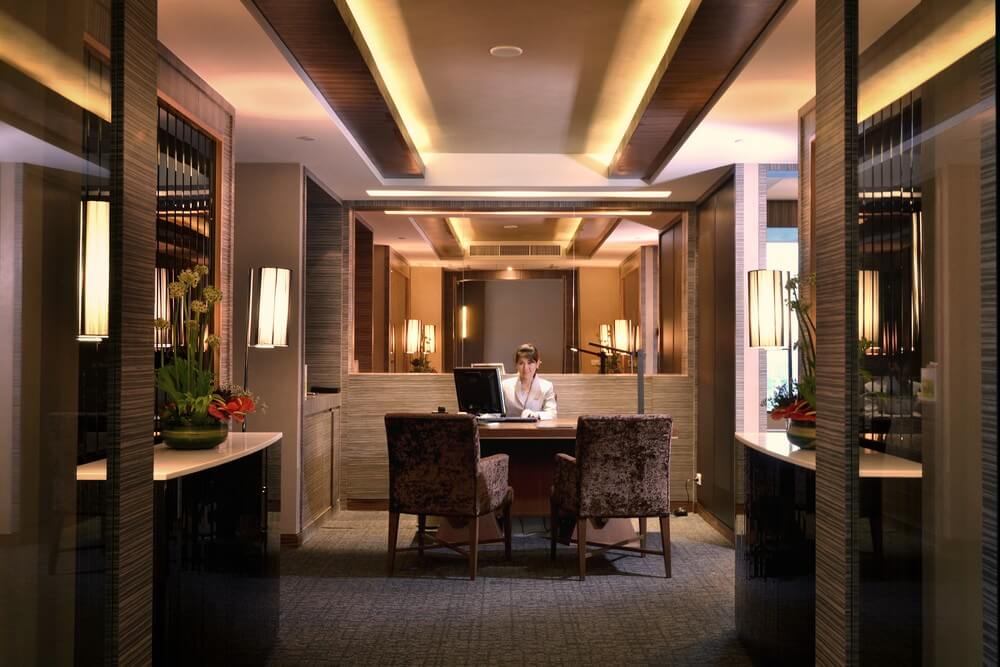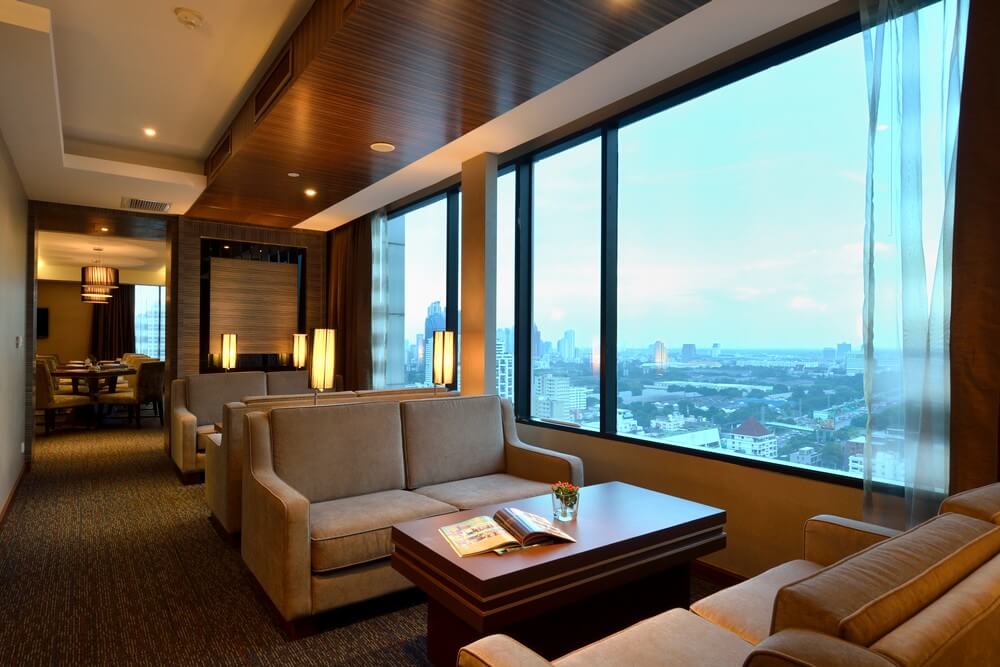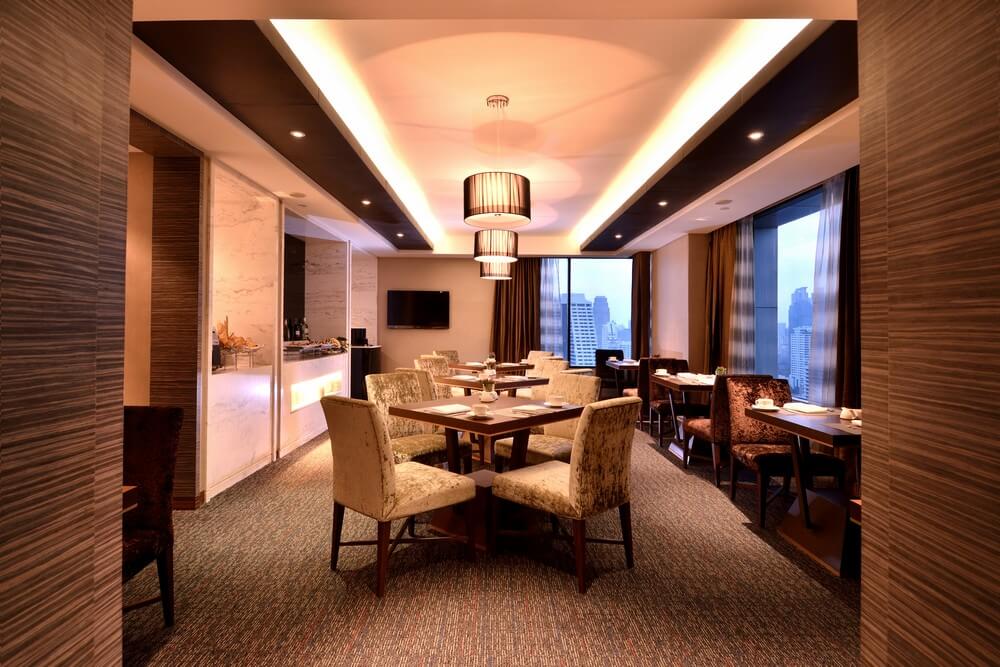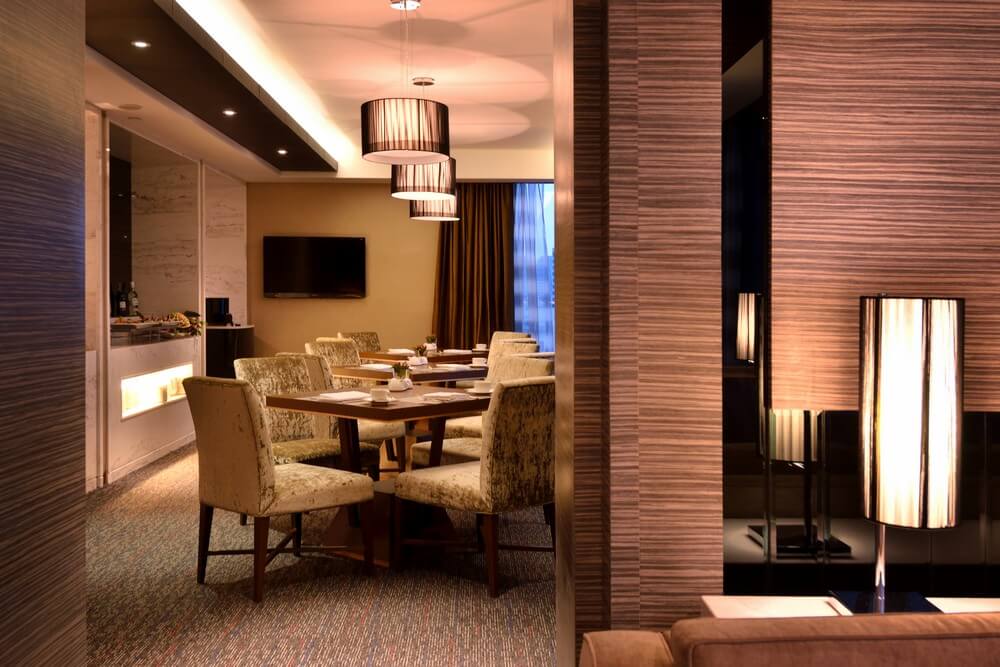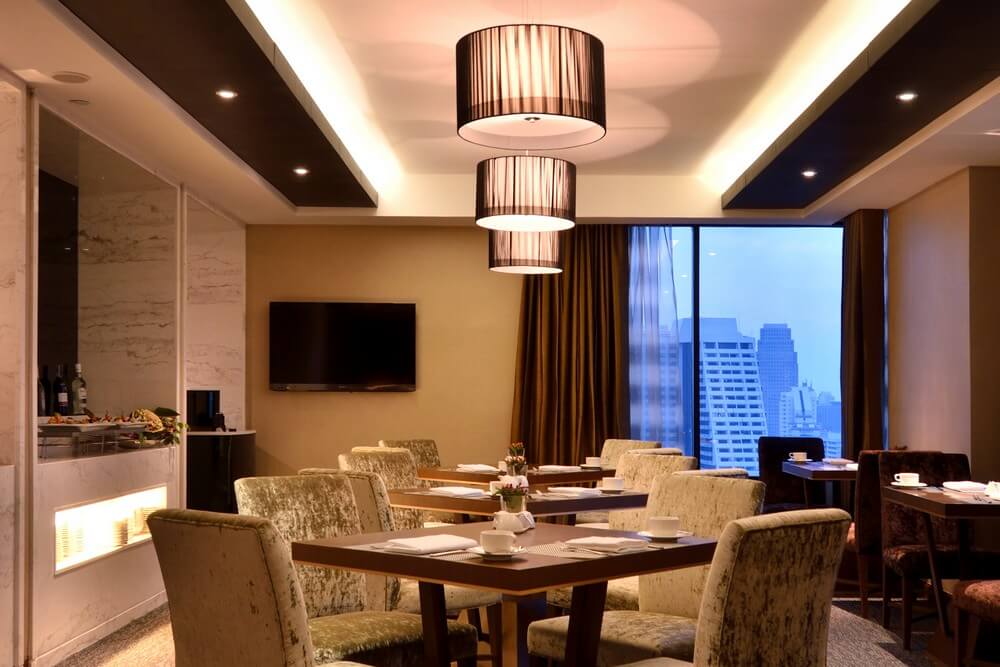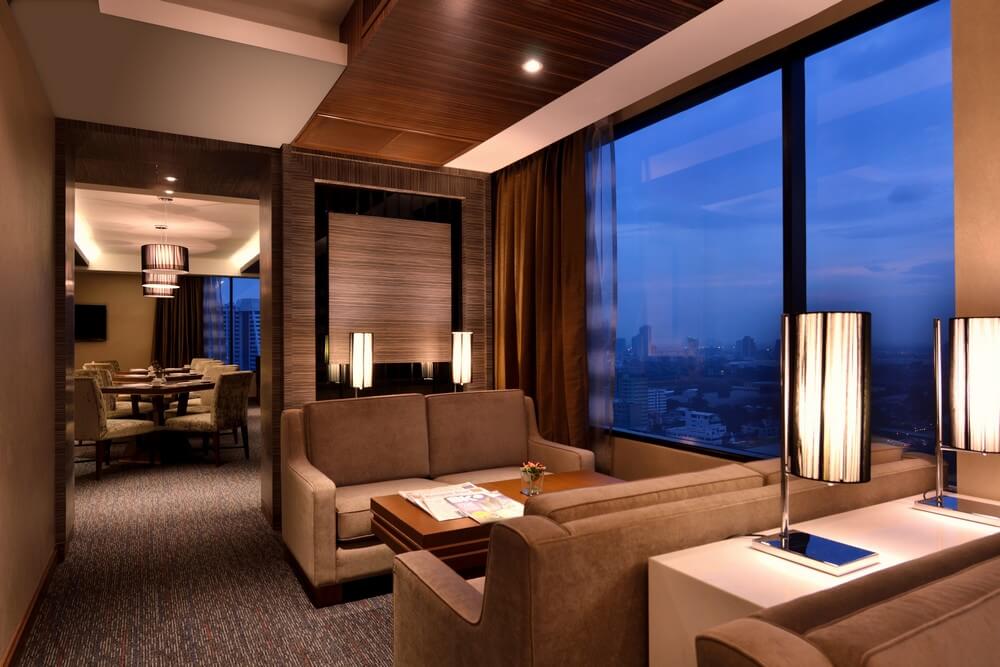 CLUB AETAS
Overview
AETAS bangkok proudly invites you to the "Club AETAS", which will serve as its Executive Lounge and as the ultimate gateway to the top of the world with breathtaking view of the majestic Bangkok skyline
Privileges
Club AETAS access on 24th Floor from 6:00 am. – 11:00 pm.
Personalized express check-in and check-out at Club AETAS.
Continental breakfast buffet served daily from 6:00 am. – 11:00 am.
Unlimited use of wireless internet.
Complimentary mini bar provided in the guest room.
Complimentary laundry 3 pieces per day (regular service only).
Complimentary local telephone calls.
Complimentary afternoon tea from 2:00 pm. – 3:30 pm. at Club AETAS
Complimentary evening cocktails served from 6:00 pm. – 8:00 pm. at Club AETAS
Details
Location
24th floor
Open
Daily from 6:00 am. – 11:00 pm.
LOBBY
Gallery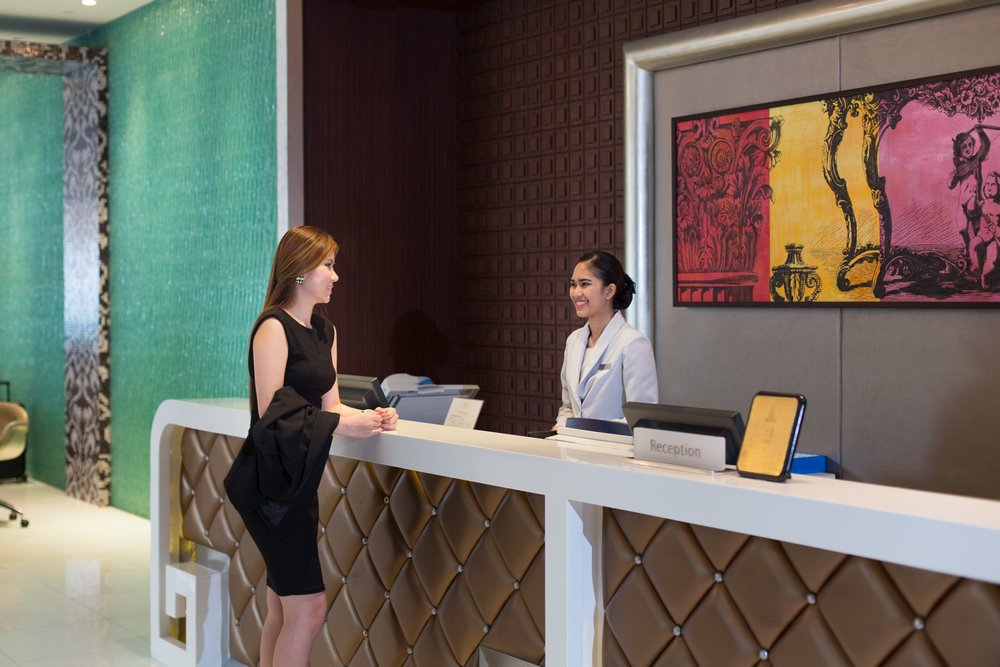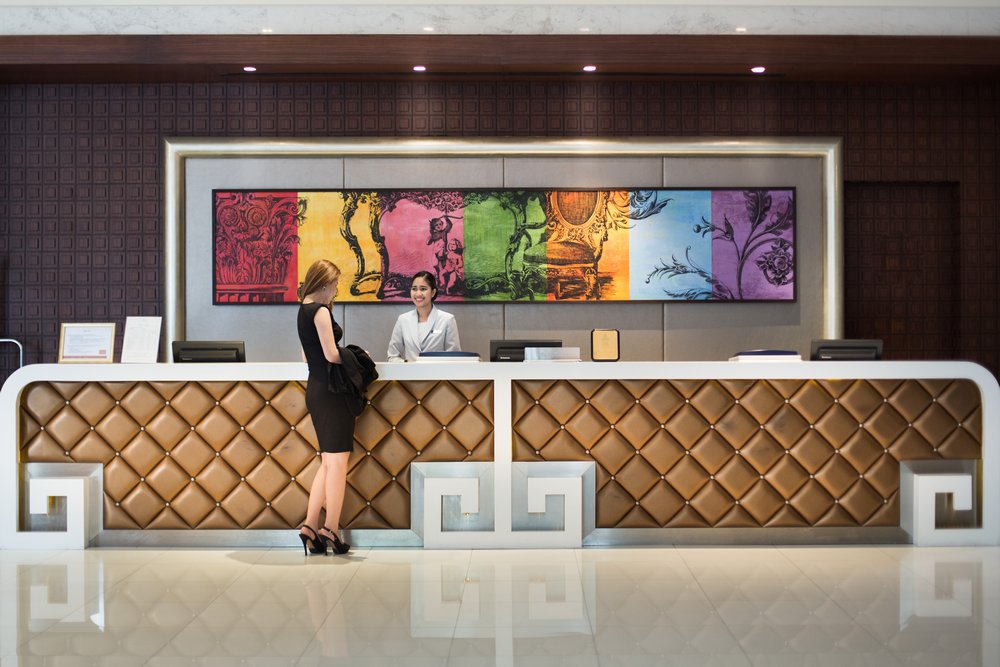 LOBBY
Overview
With its sophisticated contemporary trimmings, the lobby at AETAS bangkok features elements of contemporaries and creativities that are of timeless quality. Its tranquil elegance is among the most intriguing factors of attention to all visitors as a great complement to the vibrant lifestyle of Bangkok. The opulence space of the hotel's lobby also makes it a perfect backdrop for the rhythm of lively social life in the Capital.
Details
Location
Groud floor
SWIMMING POOL
Gallery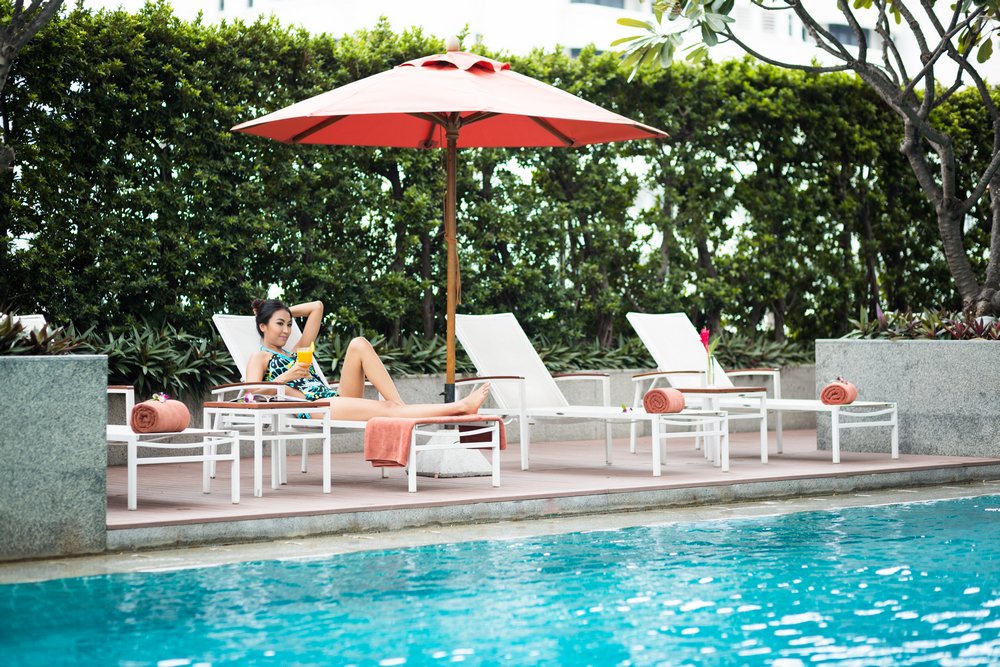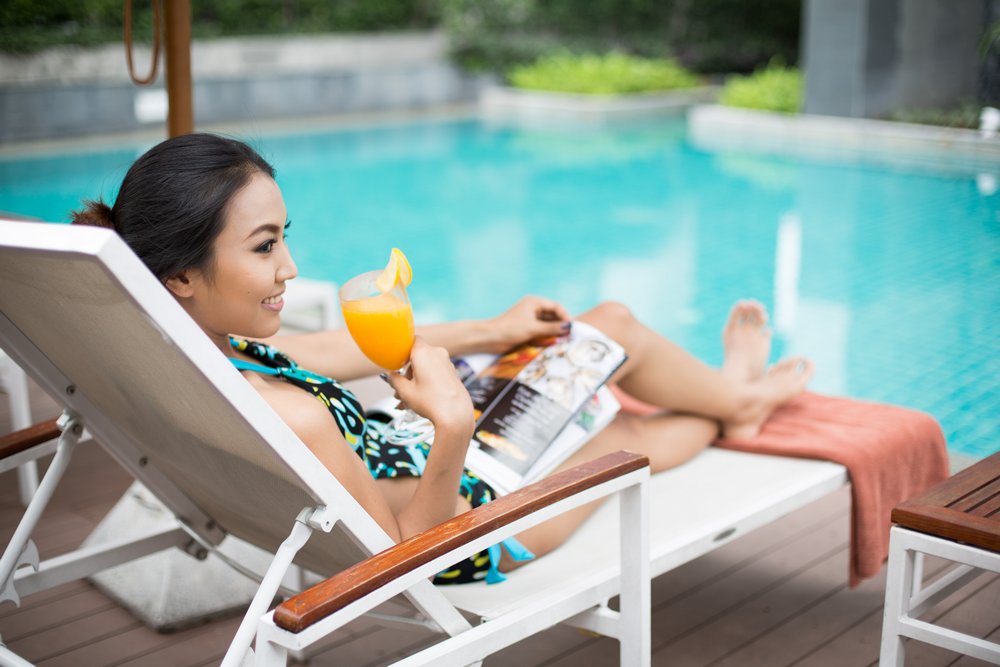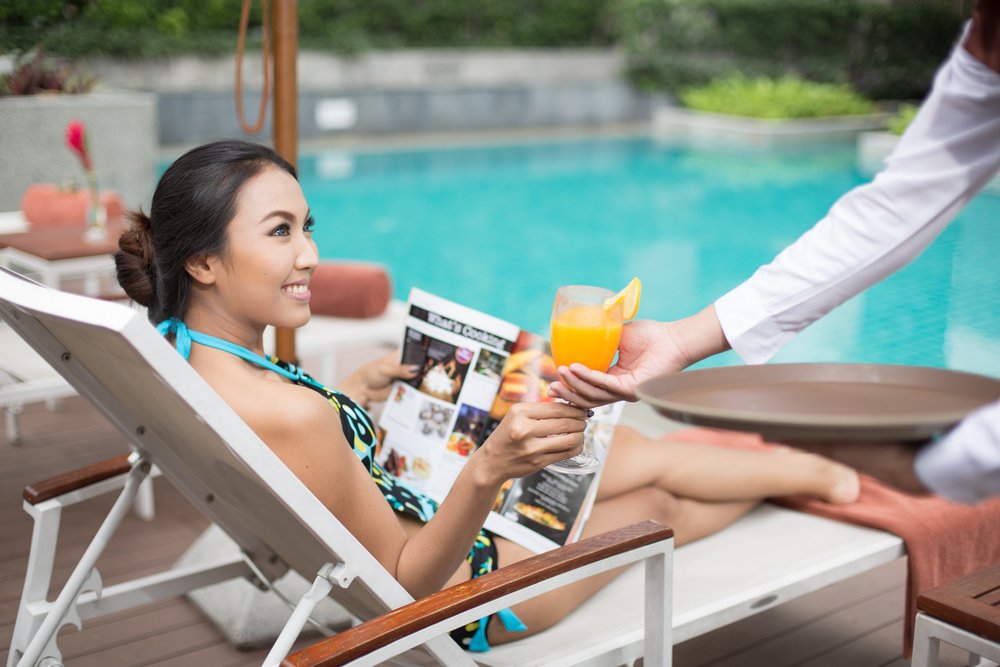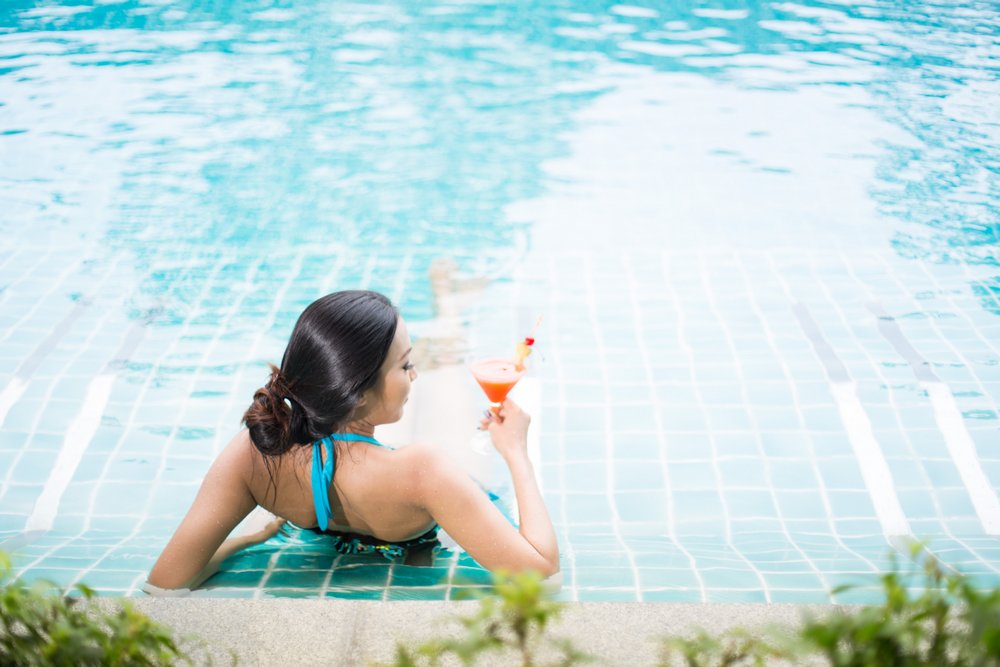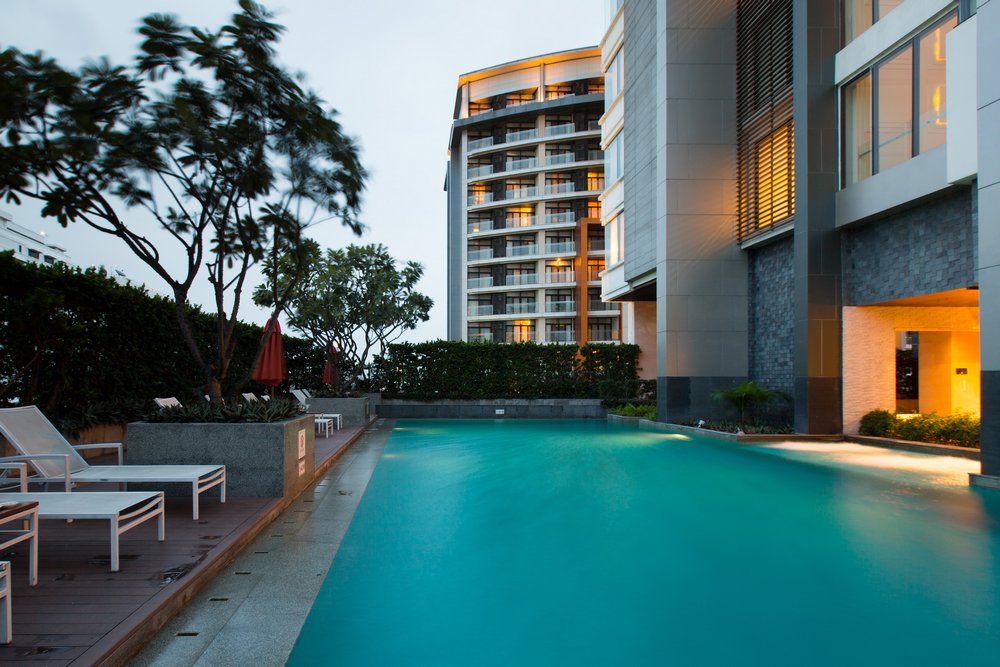 SWIMMING POOL
Overview
The outdoor salt-chlorinated swimming pool is located on the sixth floor. Its breezy location, comfortable sun loungers and tables with parasols, all contribute to make this place the ideal spot for some sunbathing, good reading, and of course enjoying a nice swim.
The setting is enhanced by attractive frangipane trees and plants that add a touch of the refreshing green to the surroundings. The water quality and cleanliness are professionally monitored to ensure your comfort and health. For a truly relaxing experience, enjoy our two brand-new Jacuzzis with their soothing water jets.
Showers are available and appetizing food and drinks can be ordered at the nearby 'TIME OUT' Pool Bar. The ambience by the pool is especially stunning after dusk when the subtle indirect lighting emphasizes the elegance of the AETAS architecture.
Details
Open
Daily from 6:00 am. – 8:00 pm.
AETASPA
Gallery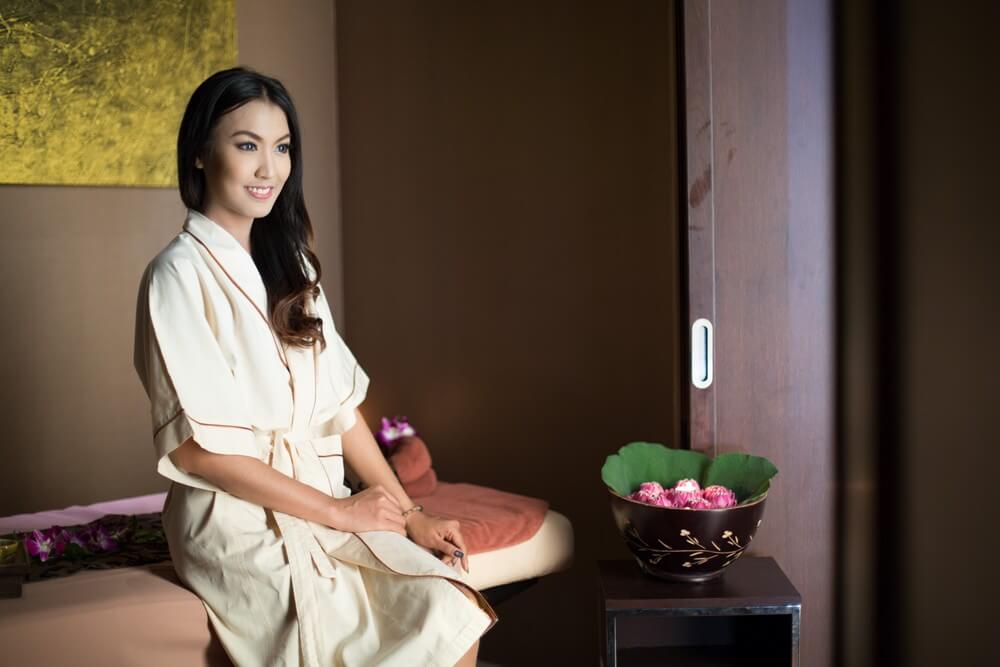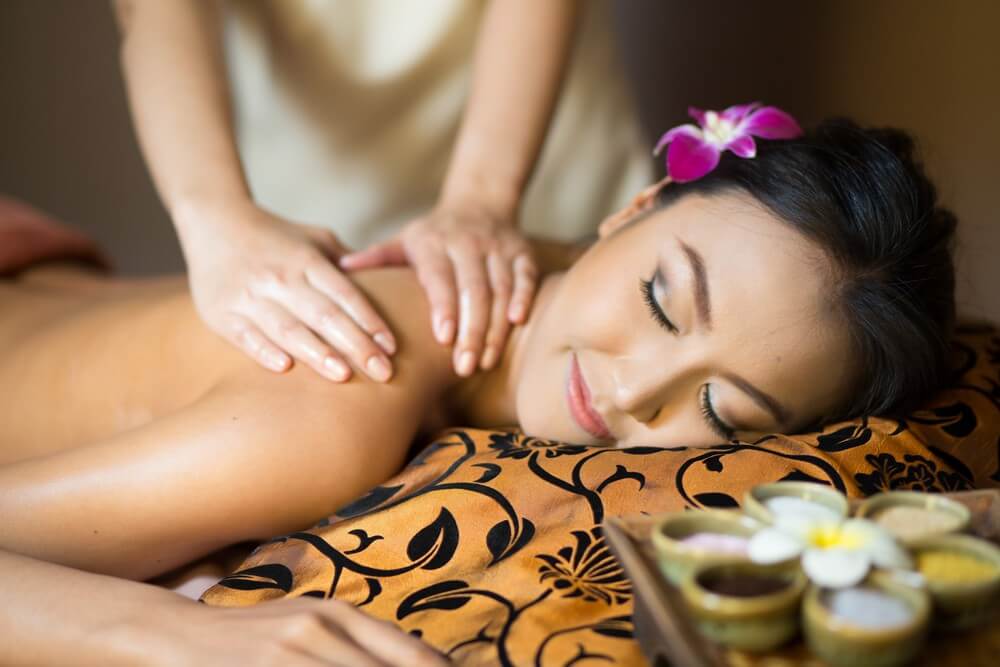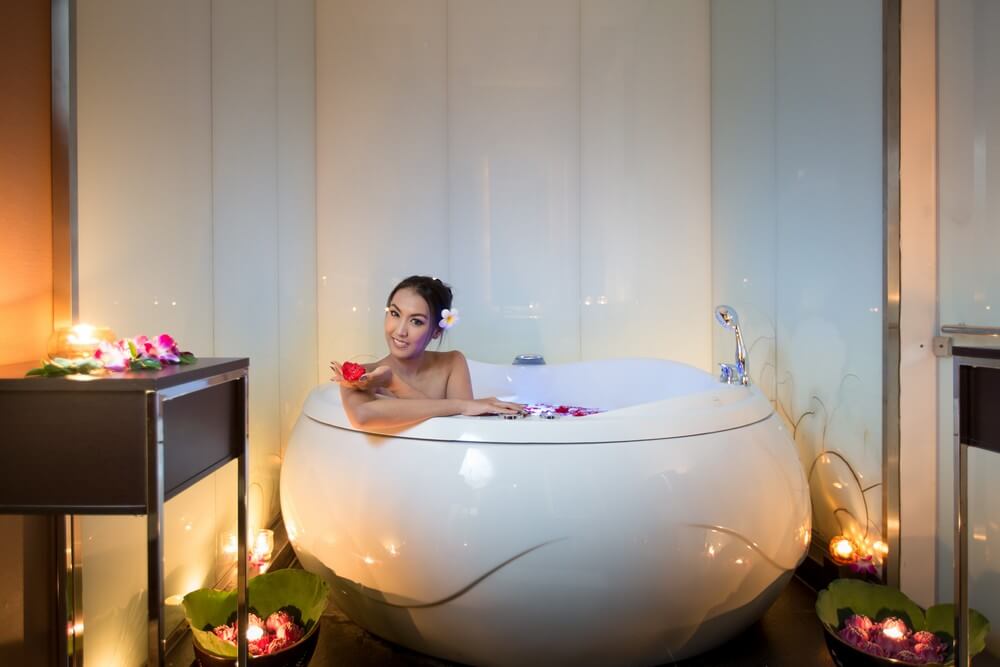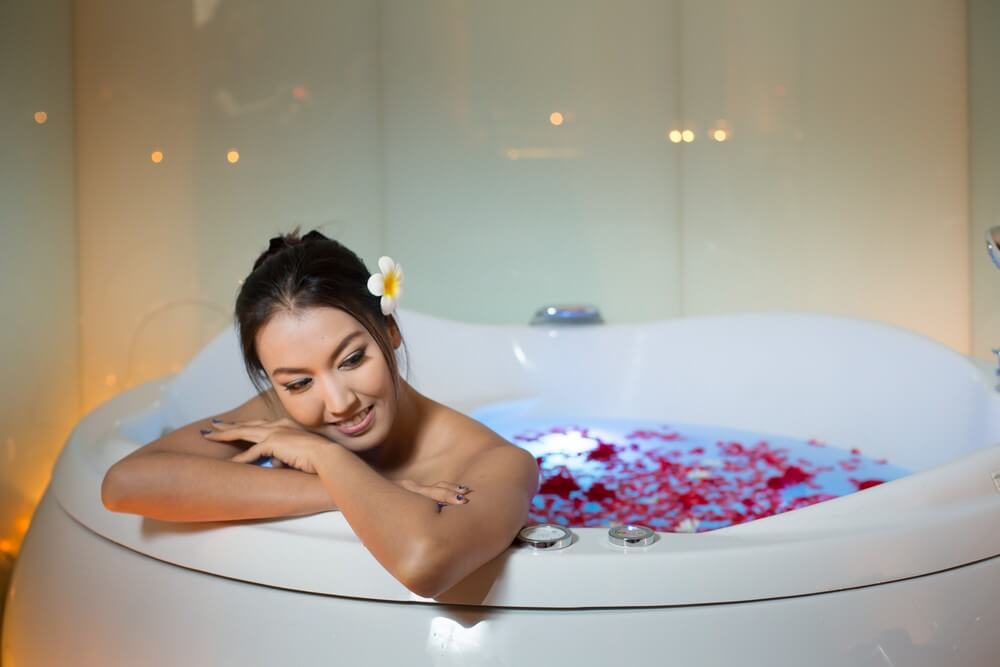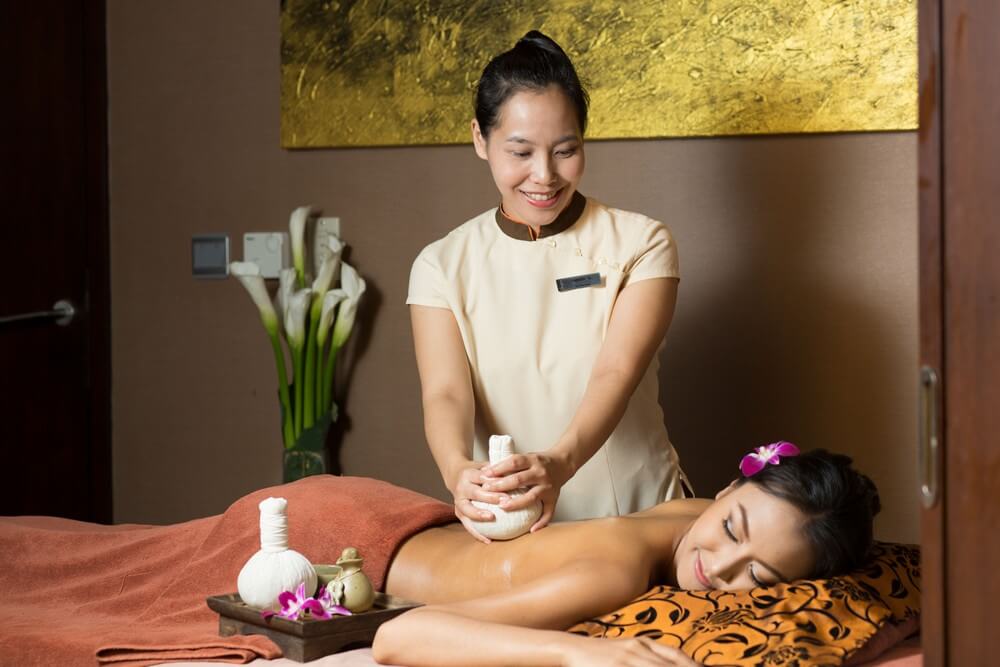 AETASPA
Overview
The very convenient AETASPA offers a wide range of massages and treatments that alleviate stress and rejuvenate your body efficiently and pleasantly.
The premises, which include five comfortable private treatment rooms, have been designed to impart a feeling of serenity and well-being. Subtle lighting, soothing harmonies, and delicately scented oils help create a perfect atmosphere for beneficial treatments. The selection of services provided includes healing massages such as Thai traditional massage, foot massage, and neck-and-shoulder massage.
Other treatments consist of facials using imported healing masks and oils, scrubs, and much more. All the therapists are experienced professionals who are experts at finding the most suitable treatment and products for your needs and desires.
Details
Location
6th floor
Open
Daily from 9:00 am. – 10:00 pm
FITNESS CENTRE
Gallery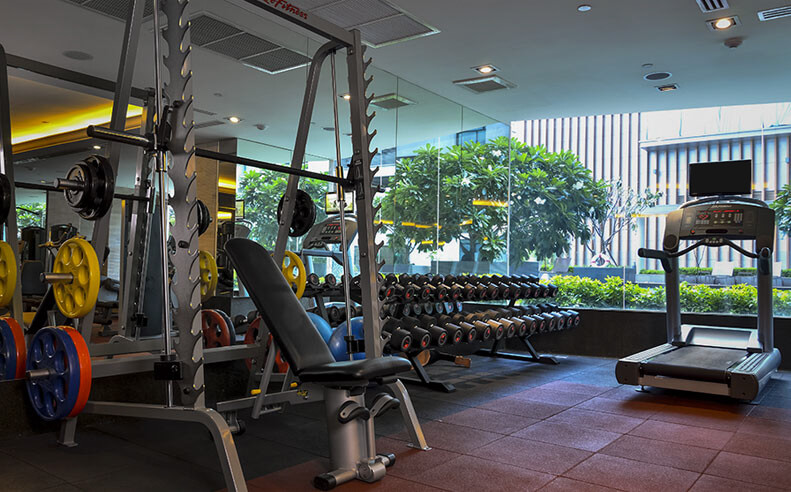 FITNESS CENTRE
Overview
Guests wishing to work out and remain in good shape are invited to use the Fitness Centre facilities located on the sixth floor by the swimming pool and the Spa.
The bright, clean and hygienic premises offer a variety of world-class equipment including treadmills, exercise bikes, and dumbbells. The ambience galvanizes you into working out in an enjoyable and beneficial way. A large plasma screen showing variety programs contributes to creating an energetic atmosphere.
A session at the Fitness Centre can be complemented by a refreshing splash in the nearby swimming pool where the soothing Jacuzzi sprays will lead to a state of utter bliss. You can also visit the sauna for a complete revitalizing experience.
Details
Location
6th floor
Open
Daily from 6:00 am. – 10:00 pm.
CYBER STAND
Gallery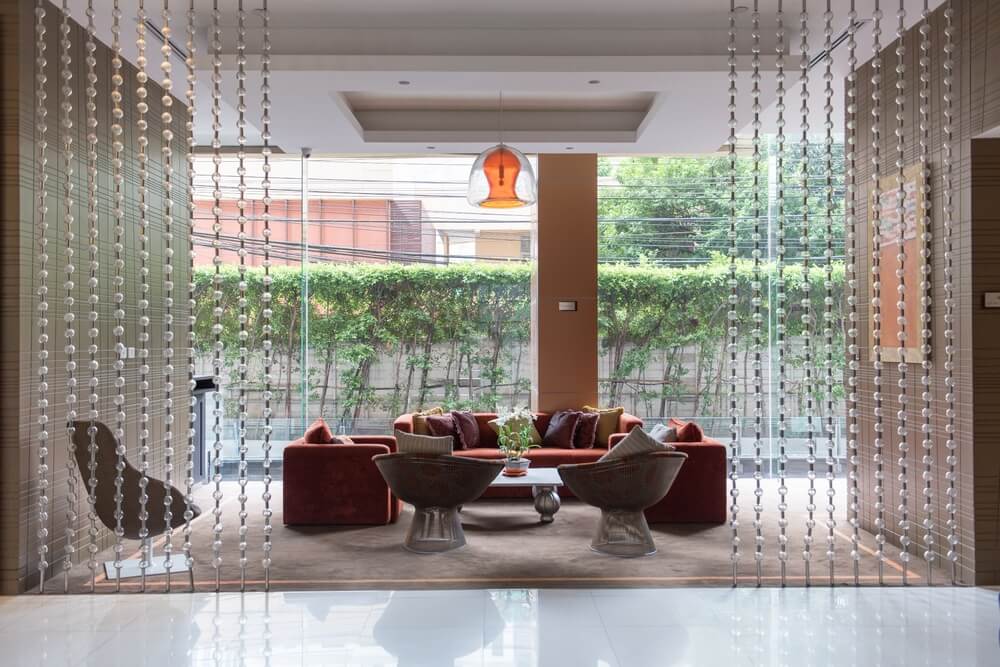 CYBER STAND
Overview
Guests at AETAS bangkok can make use of our complimentary Cyber Stands located by the lobby lounge. Modern computers combined with high-speed Internet connections offer comfort and convenience for both PC and Mac users.
Set apart in a private section of the lounge, the Cyber Stands are the perfect choice for a quick perusal of mails and leisure web surfing. Stationary is also available at the Reception Desk.
Details
Location
Lobby
Open from
24 hours